[ad_1]

I've been all about the easy no-fuss dinners lately—super simple, super quick, and packed with flavor. It seems like a tall order, but after getting a little crafty in the kitchen and playing with a little fusion, I've found a new favorite that our family has been absolutely obsessed with: masala vegetable quesadillas.
Growing up, my mom was all about the quesadillas for after-school food. She still has the same blue Tupperware container she used then to combine the filling so she could whip them up the moment we were pulling into the driveway. It was usually a blend of chopped tomatoes, carrots, finely chopped spinach, and broccoli (perhaps she was trying to sneak some extra greens into our diets?), and some grated cheese. She'd pack it all between two tortillas, grill it off, and slice it up for my brother and me.
Obviously, my brother and I's palettes have evolved a little since then, and we lean into more aromatics and herbs in our quesadillas these days, but there's still something nostalgic about a crispy tortilla being dipped into sour cream.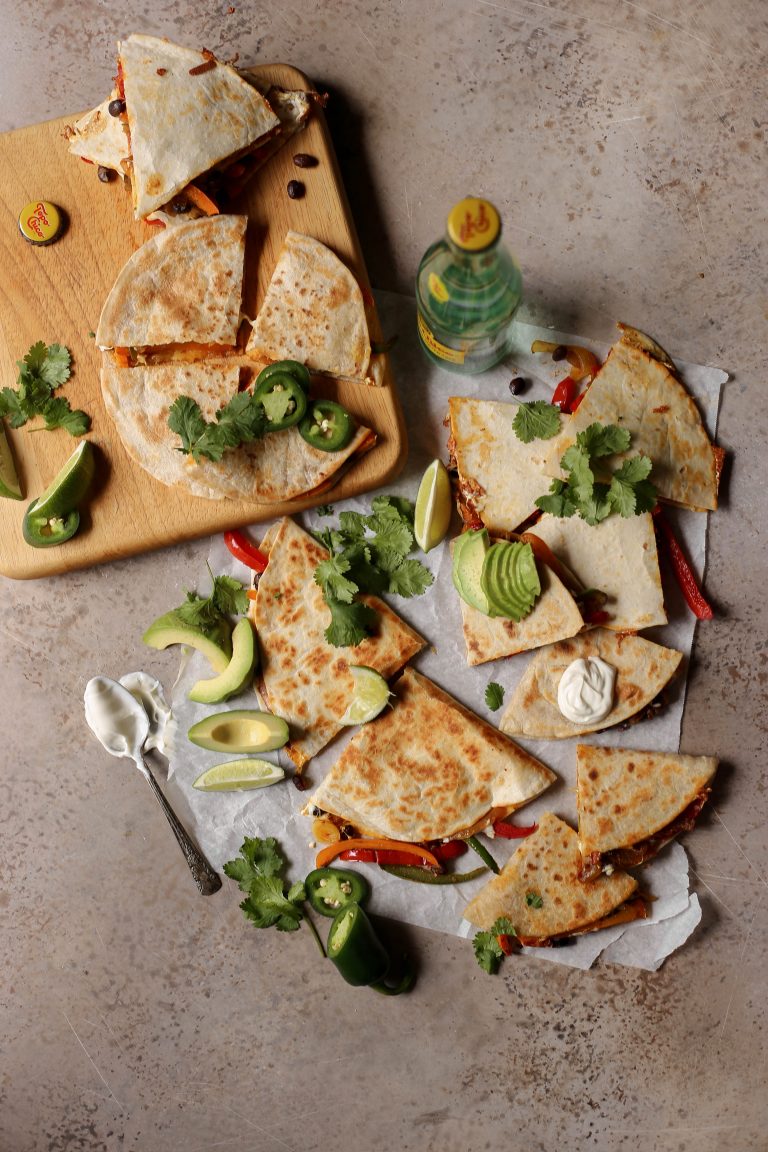 So recently, my brother and I got a little crafty and started rethinking our quesadilla memories with a new combination. Taking the familiar flavors of my mom's sabzi and combining them with a little melty cheese and guac has turned into the most magical and delicious treat that both of us are obsessed with.
To keep things simple, we kept our veggie selection small. Just some sliced bell peppers, jalapeños, onions, and black beans. What brings it all together is the tomato masala that is loaded with the spices that are always found in my mom's kitchen: a little cumin, garam masala, chili powder, and turmeric. At first, we were convinced that this would taste too much like sabzi just stuffed into a tortilla, but with the addition of a nice creamy blend of queso fresca and Mexican cheese blend, we were both surprised at the entirely new experience of it all. Serve with guacamole and sour cream and it's two of my favorites in one.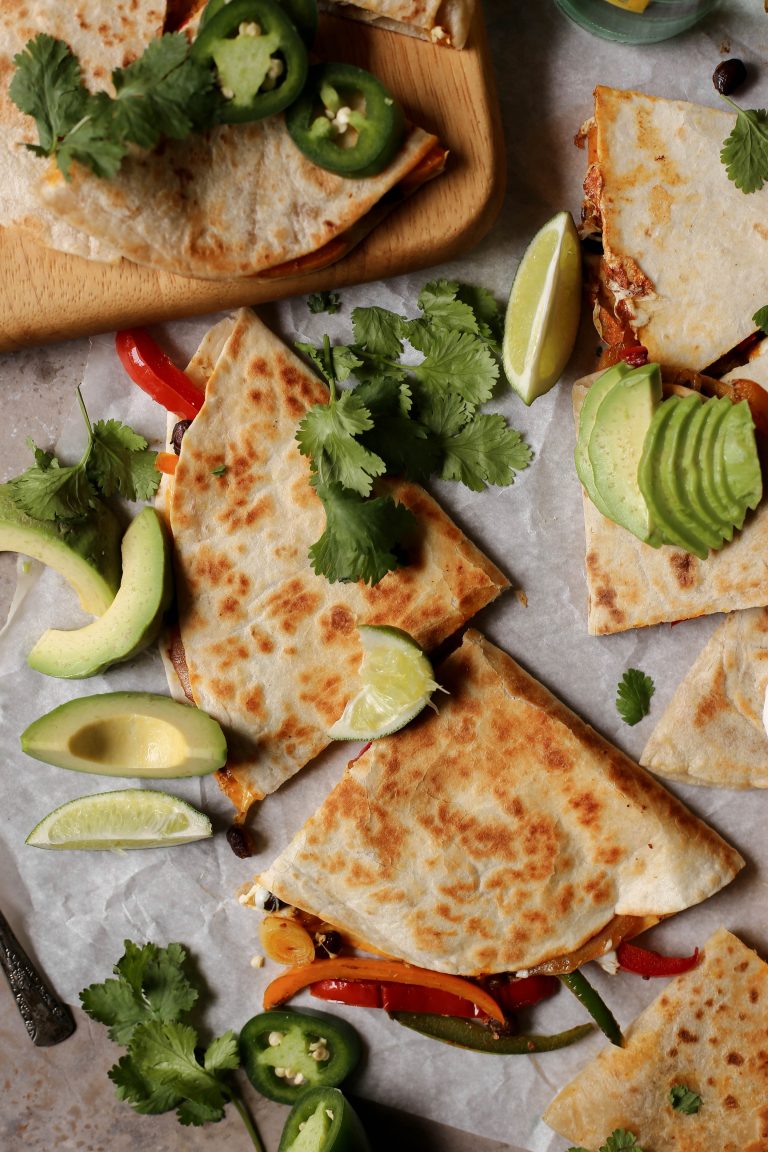 The best part is that you can make the veggies in advance and just assemble and cook when ready. The perfect make-ahead meal for those Monday nights when even thinking about what to make for dinner is too much effort. The combinations are endless, and it's the perfect, easy, flavor-packed meal.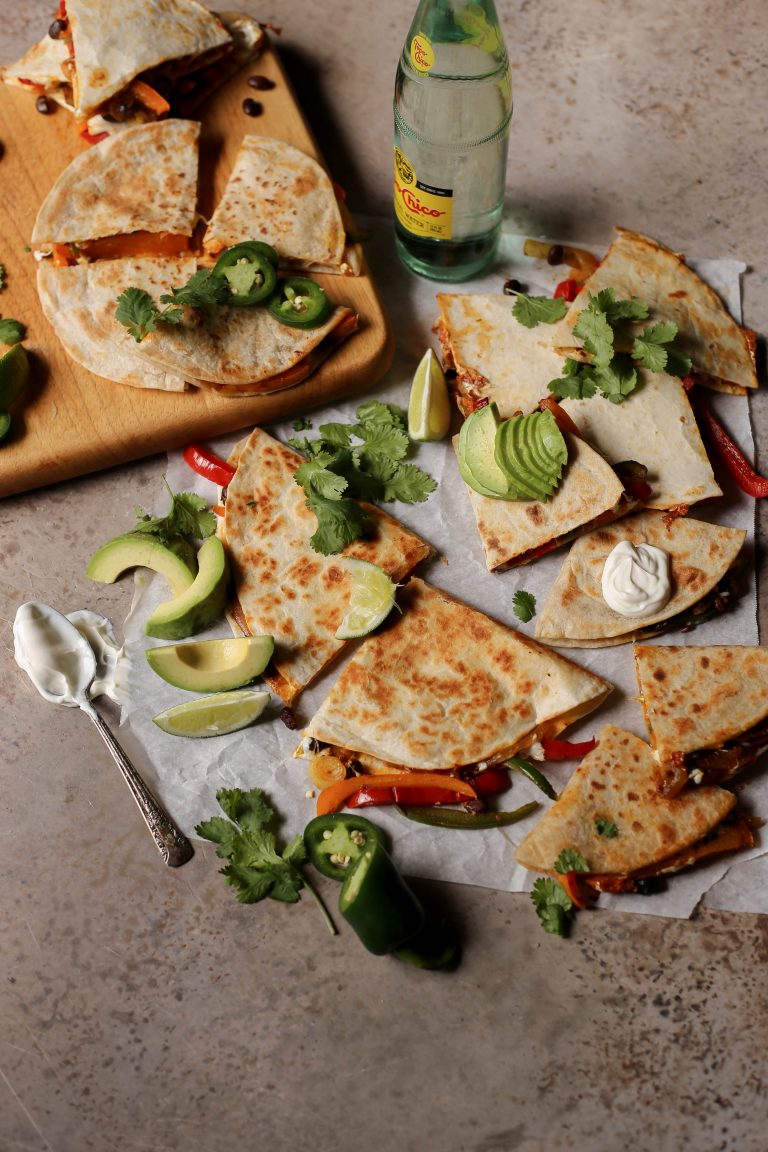 [ad_2]

Source link