On Tuesday, April 13, 2021 according to Saudi Arabia, Ramadan 2021 is expected to begin and will end on Wednesday, May 12, 2021. Eid al Fitr 2021 is expected to be celebrated on Thursday, May 13, 2021. This is the tentative date as the actual date of commencement of Ramadan 2021 is subject to the sighting of the moon.
The word 'Ramadan' comes from the Arabic world 'Ramad / Ramida' which means scorching heat or drought. So the word Ramadan means abstinence from eating and/or drinking anything from dawn till dusk.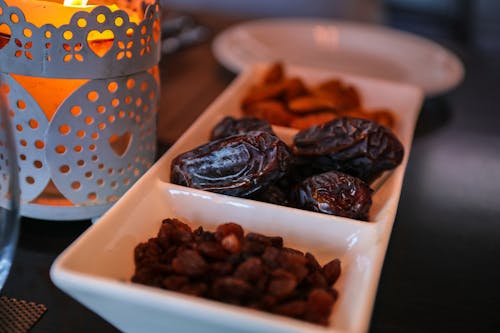 Ramadan is the 9th month in Islamic calendar / Hijri Calendar. The length of the Month varies between 29 and 30 days depending on the sighting of the Shawwal Moon which leads to the much awaited Islamic festival of Eid ul Fitr on the 1st of Shawwal. Ramadan is one of the Five Pillars of Islam and during this holy month, Al-Quran was first revealed to the Prophet Mohammed (S.A.W.).
The month of Ramadan is an opportunity given by the Gracious Creator for His servants to come close to Him, seek forgiveness for their sins, and fulfill their religious duties. Allah Has said in The Quran:
"… and men who fast and women who fast, … Allah has prepared for them forgiveness and a mighty reward."
(Surah Al-Ahzab, 33:35)
All past sins of a fasting person will be forgiven:
It was narrated by Abu Huraira (R.A.) that Prophet Mohammad (S.A.W.) said:
"Whoever fasts Ramadan out of faith and hope for reward, his past sins will be forgiven."
(Sahih Bukhari: 38)
Gates of Heaven are opened
It was narrated by Abu Huraira (R.A.) that Messenger of Allah (S.A.W.) said:
"When the month of Ramadan starts, the gates of the heaven are opened and the gates of Hell are closed and the devils are chained."
(Sahih Bukhari: 1899)
Reward of all good deeds are increased by Seventy Times
Salmaan Farsi (R.A.) says that on the last day of Shabaan, Allah's Messenger (S.A.W.) spoke us and said:
'O People, there comes to you a great month now, a most blessed month, in which is a night greater in value and goodness than a thousand months. It is a month in which Allah Has made fasting fardh (obligatory) by day and has made Sunnah the Taraweeh Salah by night. Whosoever wants to be close to Allah by doing any good deed, for such person shall be the reward like the one who had performed a fardh in any other time and whoever performs a fardh (obligation), shall be given the reward of seventy faraaidh (obligations) in any other time.'
(Ref: Sahih Ibn Khuzaymah, Hadith No. 1887)