Some Stories & Photo of Argentina vs Iran, FIFA World Cup 2014
Argentina were as bad as Iran were good. Gonzalo Higuaín, Sergio Agüero and Ángel Di María were not working as a front three while the Asian champions were performing especially well at the back. Carlos Queiroz, Iran's manager, appeared to have perfected the defensive formula that had plagued Argentina during the qualifiers: a parked bus and Lionel Messi well under control.
Messi's inability to carry us to success, allied to his demure manner, were a cocktail of weakness that made him in the eyes of many, if not most, a pecho frío. For some he was not evenArgentinian. Every minute we didn't score was an excruciating one as we watched the narrative of his and our greatness trickle away. The veil was lifting and for the generation who had seen Maradona conquer the world, and for another who had grown up on Diego's legend, patience was wearing thin.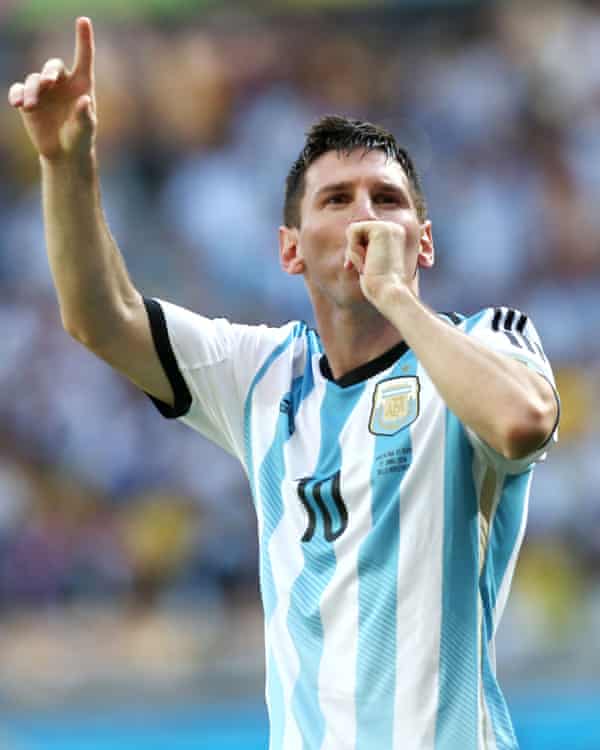 As the game trudged on I buried the feelings of impending doom in a few more beers, and had VAR existed back then, or had the referee had "super-slow-mo cyborg vision", as Barney Ronay put it in his match report for the Guardian, it could have been worse, for Iran were denied what was clearly a penalty for a foul on Ashkan Dejagah in the 55th minute.
By the 50th minute, the relentless chanting and singing of Argentina's fans was descending into whistles of frustration. Twice in the space of only five second-half minutes, Iran might have scored. First Ghoochannejad forced an excellent reflex save from Romero after Pejman Montazeri had exploited space down Argentina's left.
Then Askhan Dejagah was convinced that Iran should have been awarded a penalty when he went down under a challenge from Zabaleta. Replays suggested that the Manchester City full-back had made the faintest of contact with the ball although Queiroz complained that referee Milorad Mazic, as well as Messi, had been the dominant "personality" of the game. Yet even amid the injustice, Iran were visibly growing in confidence and, roared on by the Brazilian neutrals, they began pushing their more illustrious opponents back. A series of corners followed and only a truly wonderful fingertip save from Romero prevented Dejagah from heading Iran into the lead.
When Ghoochannejad was sent clear one-on-one, only for Romero to make another vital save, it even looked like Argentina might be the happier with a draw. But then Messi awoke to devastating effect.