Today is the 50th Anniversary Of Earth day ,The Earth day observed on April 22 to create awareness about pollution and to celebrate the environment of our planet. This year is a special occasion as it marks the 50th Anniversary of Earth Day.
Tri-State groups are encouraging people to get outside – safely – and celebrate.
"Go outside. That's one way you can still celebrate Earth Day in the throes of COVID-19, as long as you're practicing safe social distancing," says Chris Clements, executive director of Imago Earth Center, an ecological educational organization and nature preserve in East Price Hill.
Clements points out spring is a good time of year to embrace the mood-enhancing benefits of being in nature since so many flowers and trees are in bloom.
Besides taking a walk or a hike, Imago is recommending finding ways or a project to help lessen your impact on the environment. Clement says that can take many forms and you should be able to find something to fit your lifestyle, especially now when many people have a lot more time at home.

Tetra Tech International Development@TetraTechIntDev·1mFor #EarthDay50, the @usaidindonesia LESTARI project held a webinar with veterinary virology experts to strengthen the national awareness of our relationship and interactions with wildlife, and its impact on public health. #COVIDー19#EarthDay
A few suggestions:
Plant a garden
Swap your cleaning products for eco-friendly versions
Learn to compost
Make your yard more wildlife friendly
Come up with ways to reduce the amount of trash you generate
If you can't get out to the arboretum, Program Coordinator and Naturalist Jenilee Braun says, "We're posting videos of wildlife that we see at the arboretum. We've posted every flower that's bloomed so people can take a virtual wildflower hike as well."
Braun points to your backyard as another way you can connect with nature from your home.
"Explore the wildlife that's in their backyard, whether it's in the corner underneath a log," Braun suggests. "They can do gardening, they can pull invasive plants if they have any plants that might be hurting the other ones in their yard."
To honor #EarthDay50, the Board of Supes proclaimed April 22, 2020, as #EarthDay in @SanMateoCounty. Since declaring a #ClimateEmergency last year, we've taken bold actions. Today, we will be sharing successes from our programs and what we've been doing at home to celebrate.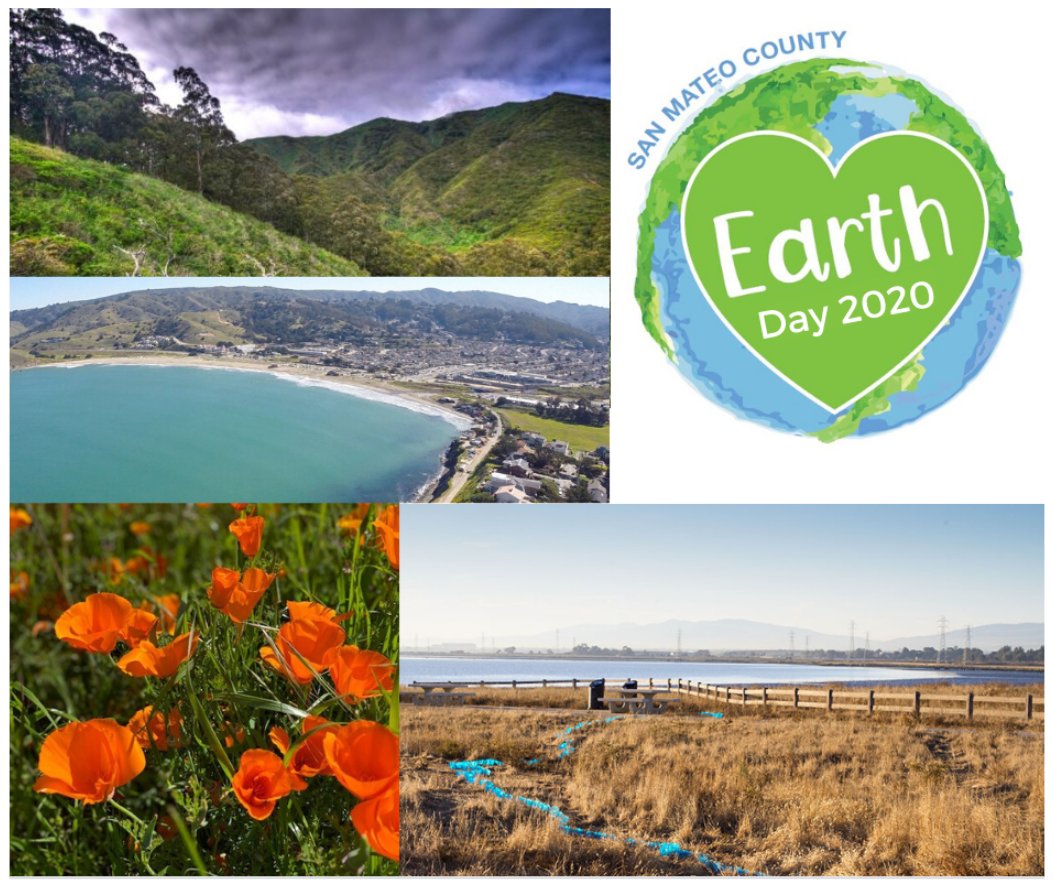 Park districts, conservancy groups and other environmentally-minded agencies are hosting native plant sales. The Arbor Day Foundation is offering to plant a tree in a national forest for those who can't get out.
"No Arbor Day tree planting event this year? No problem," the foundation writes on social media "Post a picture of a tree, tag @arborday and use the hashtag #arbordayathome, and we'll plant one for you in our nation's forests. Free! Our goal is 50,000 trees by April 24, 2020. Let's plant some trees!"
The Cincinnati Zoo is dedicating Wednesday's Home Safari (Facebook Live, 3 p.m.) to Earth Day. It will includes hands-on activities about conservation, pollination and how to create a wildlife space for monarch butterflies, and recycling.
"Small actions like planting a tree or a pollinator plant can make a difference," says Mark Fisher, vice president of facilities and sustainability.
National Geographic is encouraging kids to start their own safaris by creating artwork featuring their favorite animals (there are resources on the website) and then hanging their art out so that others can see them from their windows or as they (safely) walk around the neighborhood.
This is only a very small sampling. There is a wide range of other events happening — for example, invitations for children to send in art or to participate in sing-alongs, classes about rooftop gardens in Nepal, and a climate workshop for students in Belarus.
Thank yoou for reading.
Others Guyes Also Read those Articles….