[ad_1]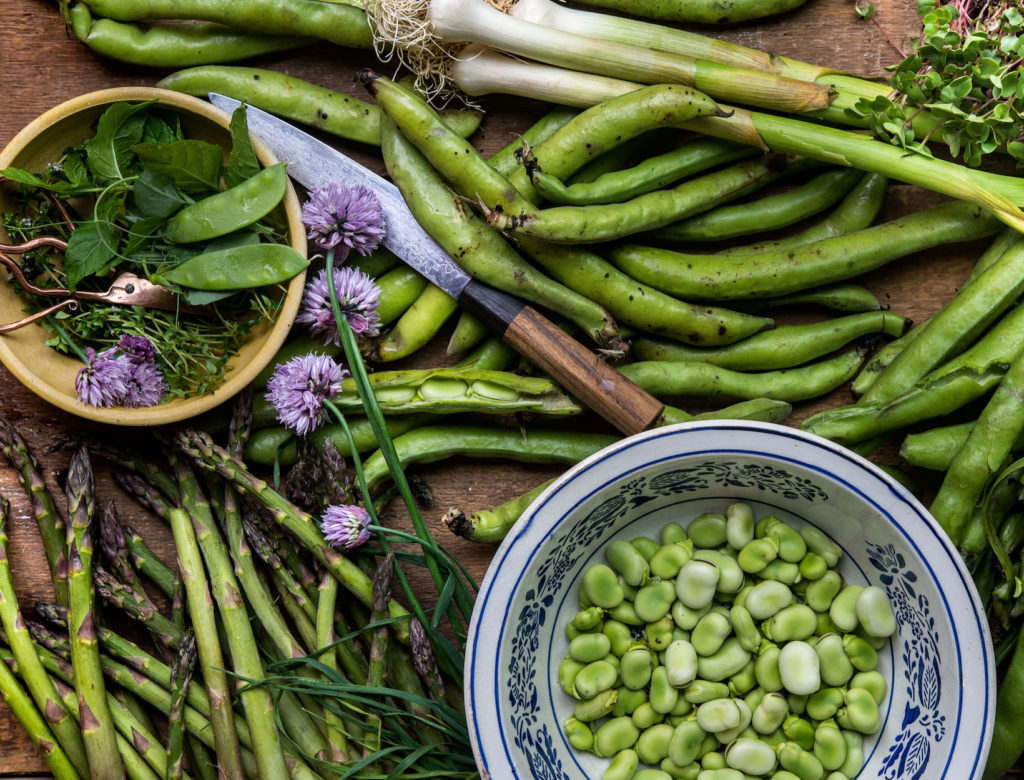 Is seasonal cooking the only thing helping you track the passage of time? We know we've arrived at spring because the produce is tender, delicate, sweet—a welcome change from the root vegetables and sturdy greens of winter. Unlike winter's hearty stock, these delights won't keep for very long. The sugars found in spring vegetables like snap peas and asparagus will convert to starch after a few days, so try to prepare and eat them soon after purchasing. The best way to stay ahead of the waste: Have recipes at the ready.
SNAP PEAS
ASPARAGUS
A retro side dish and one of our favorite ways to serve asparagus—for brunch, a light lunch, or as a dinner side. It's a classic combo for good reason.

From GP's kitchen: a simple dinner that leans on a few fresh ingredients from your local market, like asparagus, scallops, and lemons. But it can also make use of stuff you already have, like flour, butter, shallots, and frozen peas. And it all comes together quickly.

As easy as it is elegant, this scramble is pretty much guaranteed to become a permanent addition to your breakfast and brunch repertoire.
ARTICHOKES
ALLIUMS
RADISHES
STRAWBERRIES
[ad_2]

Source link